AJOY COLLECTION


A sustainable soft goods line of lifestyle products created for the adventurest spirit. Each step in the design focuses on preformance, durability and sustainability.




Category


Sustainabilty
Material Sourcing Manufacturing
Sewing
Pattern Making


Year


2022_ArtCenter

14 Week Project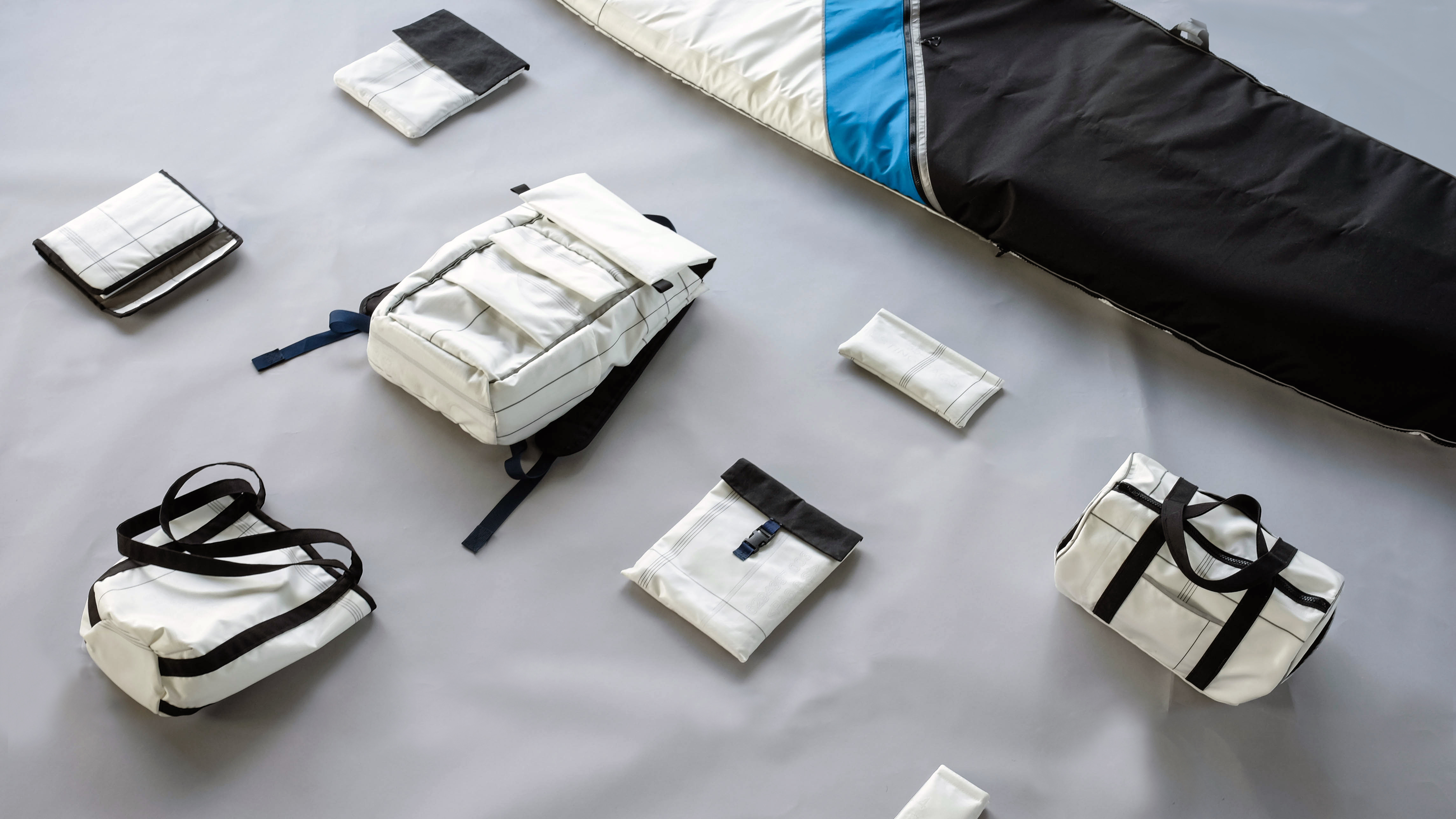 The focus of this project is to utilize sustainable practices in order to gain understanding of lifecycle consumer waste.
SURFBOARD
BAG
A surfboard bag that is designed to endure the elements... and the landfill!

Fitted with high preformance upcycled materials. The body zipper opens wide to fit surfboard and fins securely. Inner main compartment pocket is fastened with a magnetic release for one handed operation and the outer zipper pocket can store a full wetsuit and other surf essentials.

I looked into raw materials and discovered an opportunity to use upcylced manufacturing material that would otherwise be discarded into the landfills. My personal mission was for each piece in the collection to use 100% upcycled material

A duffle bag that is intentially mini. The inner storage volume is uncompromissed. The barrel design and large top zipper holds a full hooded sweater at L14" x H 7" comfortably. The handles and additional storage bag are made with 100% post consumer water bottles and body is made with upcycled deadstock material.

The mini duffle bag is designed with a durable outer material that is water resistant and practical for outdoor use. Designed with fully accessable front and side pockets for smaller accessories with reflective piping throughout for low-light visability.

This minimal safety design affords the user to be seen in unpredictable environments.
A backpack designed for quick access. Fastened with magnetic locking mechinisms to unsure fast and easy retrieval of items. Lined with reflective piping on the main compartment surface to increase visibilty in low-light surroundings.


Each item was designed, sourced, labeled and sewn by Anna Joy




AJOY SOFT GOODS COLLECTION