SOURCING//
SECOND LIFE

On a visit to pick up airbag material from Rewilder I met with the owner, Jen. As we talked about my concept for the surfboard bag I mentioned I was in search for a damaged one that I could use as a template for the patterns. I wanted a salvaged surfboard specifically to upcycle diverting it from entering the landfill as waste. As an avid surfer herself, she happened to have one laying in the pool that she happily donated to the project. We loaded it right into my VW beetle and thus gave it a second life.
Working with offcuts of material from a previous project, I made a small scale mock up to take with me to the manufacturer.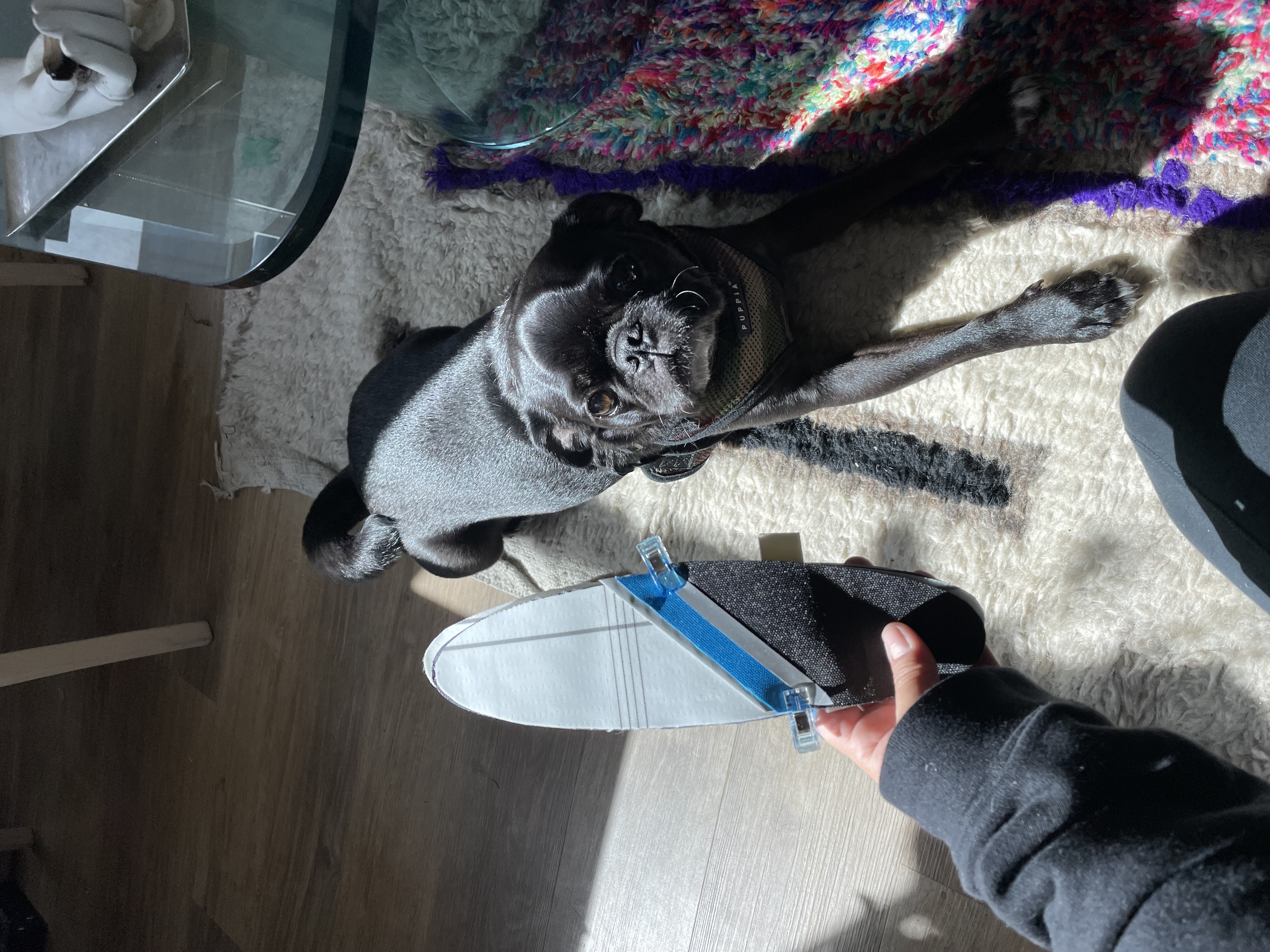 Working with local manufacturer D&D design studio located in downtown, Los Angeles. Owner Daniel showed me how to make patterns for mass manufacturing. His 20 year experience and insight were invaluable. He showed me where in LA to get local materials such as the foam for the inner padding of the bag.

PROGRESSION

Challenges to meet deadline for final product production included managing time lines, sourcing material, scheduling meetings with vendors and design contruction reiterations.